Children's Dentist – Oklahoma City, OK
Setting a Lifetime of Healthy Smiles in Motion
Is there anything more delightful than when your child smiles at you? Well, yes — knowing that smile is healthy, too! At Mitchell Smile Design in Oklahoma City, Dr. Bradley Mitchell and his team of dental hygienists and assistants understand that getting your child on the path toward a lifetime of healthy and happy smiles begins at a young age. We want them to feel completely comfortable about seeing the dentist, so you can count on us to be gentle, friendly, and even a bit fun. Their childhood memories of seeing the children's dentist Oklahoma City, OK parents trust will be pleasant and reassuring.
Why Choose Mitchell Smile Design for Children's Dentistry?
Digital Dental X-Rays with Minimal Radiation
Dental Insurance Accepted & Benefits Maximized
Experienced, Caring Dentist & Team
The Importance of Children's Dental Care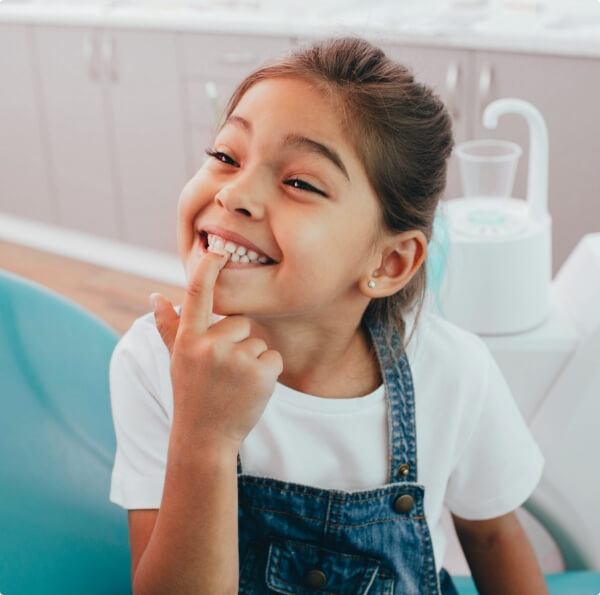 According to the American Dental Association, children should visit the dentist on or before their first birthday. If that seems too early for your child, then waiting a while is fine as long as you maintain their regular oral hygiene care at home. And believe it or not, this should actually begin before they even have any teeth. After a feeding, it's important to remove the sugars in breast milk or formula that remain on their gums. Just take a soft cloth that's been dampened and wipe gently.
As teeth begin to erupt, use a soft baby toothbrush and water to brush their teeth. When their smiles develop, a swipe of toothpaste is all that's recommended until they are old enough to spit into the sink. Swallowing too much toothpaste may lead to a condition called fluorosis, which can leave white or brown spots on a child's teeth.
Your Child's First Visit to the Dentist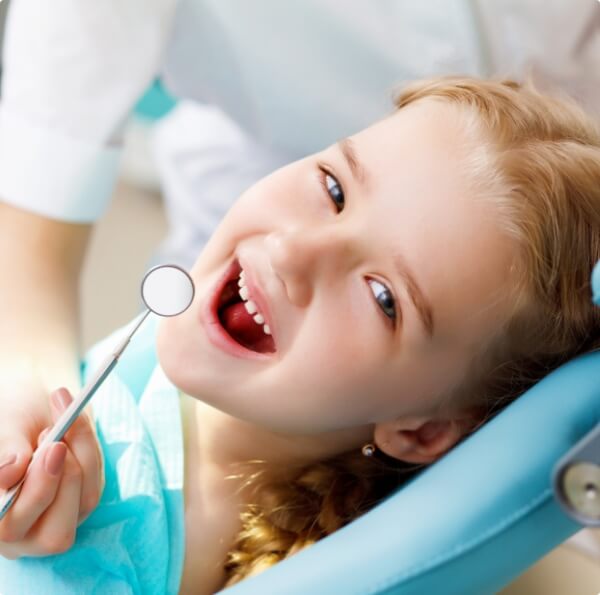 When you bring your children to see Dr. Mitchell for their first visit, we will count their teeth, assess the health of their teeth and gums—unfortunately, children are just as susceptible as adults to oral health problems such as cavities and gum disease—and quickly clean and polish their teeth. As they grow, we will continue to monitor their dental health and be on the lookout for teeth that require restorative treatment, such as a tooth-colored filling or porcelain crown, as well as indications that orthodontic treatment may be necessary.
Preventive Dental Treatments for Kids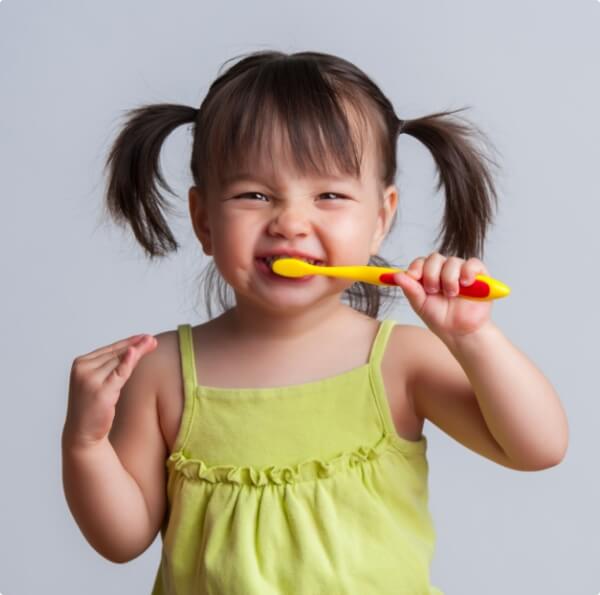 To help your children always have a healthy smile, Dr. Mitchell may recommend a couple of special treatments. Fluoride supplements are applied to the teeth to reinforce tooth enamel's ability to fight off the acids that cause cavities. Bacteria in the mouth feed on sugar and excrete decay-causing acid. Fluoride not only strengthens enamel, but it also helps to remineralize a spot where a cavity is just beginning.
Dental sealants are painted on to the biting surfaces of your child's molars. These teeth sustain more cavities than others because they are deeply pitted and grooved, and children often have a hard time keeping them sufficiently clean. Applied as a plastic liquid, dental sealants harden to provide a physical barrier between teeth and bacteria.