Root Canal Therapy – Oklahoma City, OK
Relief for Severe Toothaches
Chronic tooth pain and sensitivity are signs that a serious problem exists within the root of your tooth. Addressing the problem in a timely manner reduces the chances that extraction and tooth replacement will become necessary in the future. At Mitchell Smile Design, Dr. Bradley Mitchell and his team offer a comprehensive menu of general and restorative dentistry services, each designed with your comfort and overall well-being in mind. One of these solutions is root canal therapy from our Oklahoma City, OK emergency dentist.
Why Choose Mitchell Smile Design for Root Canal Therapy?
Same-Day Dental Appointments for Patients in Pain
Dental Insurance Accepted & CareCredit Financing Available
Lifelike, Metal-Free Dental Crowns
Do I Need Root Canal Treatment?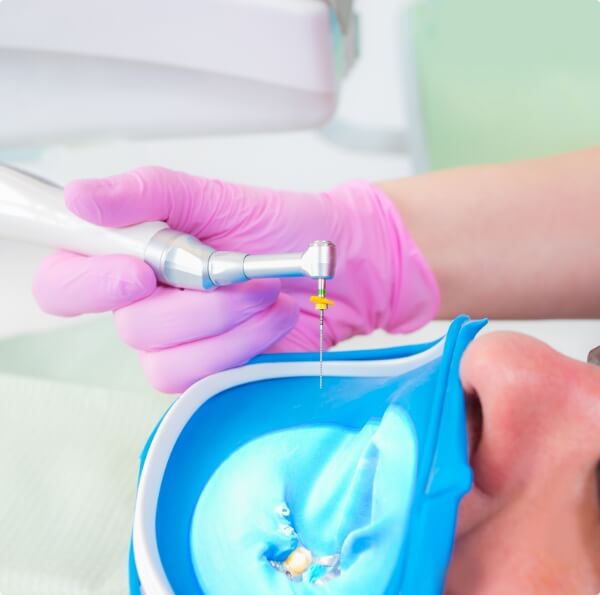 Only a consultation and exam with Dr. Mitchell will definitively determine the cause of your tooth pain, but there are some signs that often become apparent at home. If you notice any of the following symptoms, your tooth may be infected and in need of root canal therapy:
A tooth that becomes darker or dull in color
Pain in the gums surrounding a particular tooth
Tooth pain that persists following exposure to extreme temperatures or sweet foods
A tooth that feels especially painful when pressure is applied
An abscess in the gums
A foul odor or taste in the mouth (caused by decay)
Only a qualified dental professional can diagnose a root canal infection. The health and future of your tooth depends on your ability to see a dentist as soon as possible. Contact Dr. Mitchell immediately if any of these symptoms appear and persist.
Lasting Relief from Recurring Toothache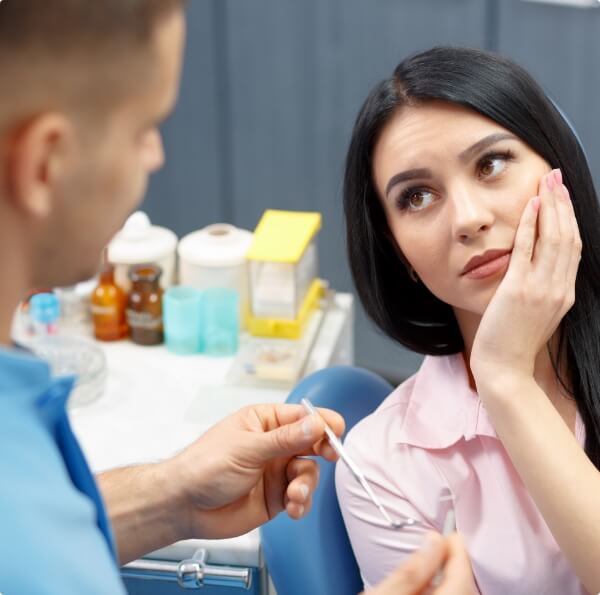 During a root canal treatment, the inner chambers of your tooth are cleared of all decayed tissue and infection. When the entire area has been cleaned, the resultant cavity is then filled with a biocompatible material that creates a solid seal, preventing further bacterial invasion. The removal of the infection completely eliminates the pain, allowing you to resume your daily activities without the chronic throbbing and sensitivity association with root canal complications. Finally, a custom crown is placed over the treated tooth to restore complete functionality and aesthetic appeal.
Reverse Tooth Infection with Mitchell Smile Design!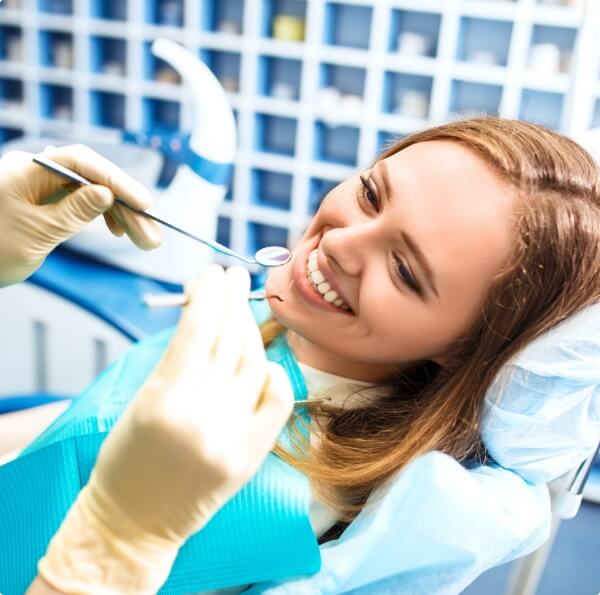 If you are suffering from any of the common symptoms of a root canal infection, don't spend another day in pain. Call Mitchell Smile Design today to schedule your consultation with our experienced, knowledgeable oral healthcare team. We look forward to helping you find real relief from your chronic tooth pain as well as a solution that preserves as much of your natural tooth structure as possible. With root canal therapy, we can save your tooth from infection and prevent extraction. Our state-of-the-art dental office is privileged to serve patients throughout OKC and the surrounding areas.