Emergency Dentist – Oklahoma City, OK
Providing Immediate Care When You Need It Most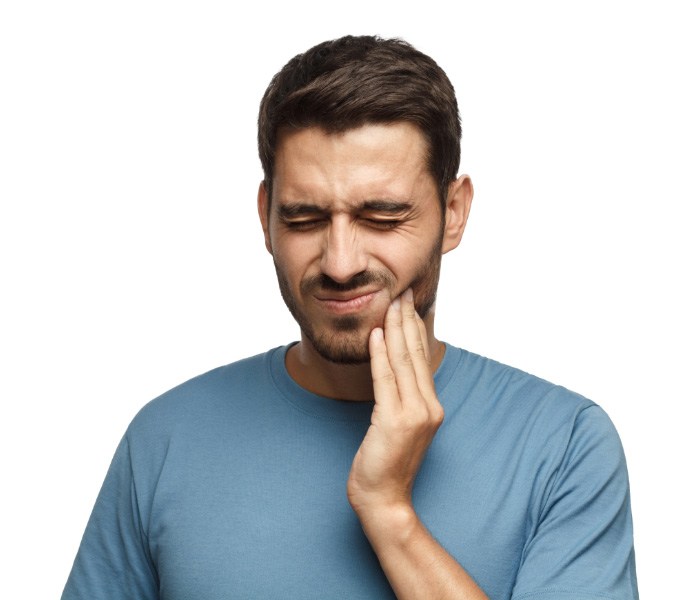 You rarely see a dental emergency coming - that's part of what makes it an emergency. When it does happen, though, you need to know who you can turn to for help.
Our emergency dentist in Oklahoma City, OK, Dr. Brad Mitchell, and his team take dental emergencies very seriously and will do what they can to provide prompt oral care. Treating urgent dental needs ASAP is vital to preserving the oral health and beauty of a patient's smile. In cases where a patient has lost a tooth, for instance, a few minutes can mean the difference between saving the tooth and needing to replace it with a prosthetic.
At Mitchell Smile Design, we do our best to see dental emergency cases on the same day they contact us, and though you can't plan for a dental disaster, we can help you be prepared.
Why Choose Mitchell Smile Design for Emergency Dental Care?
Talented Dentist & Team Who Treat You Like Family
Same-Day Appointments for Emergency Patients
Dental Insurance Welcome & CareCredit Financing Available
How We Treat Dental Emergencies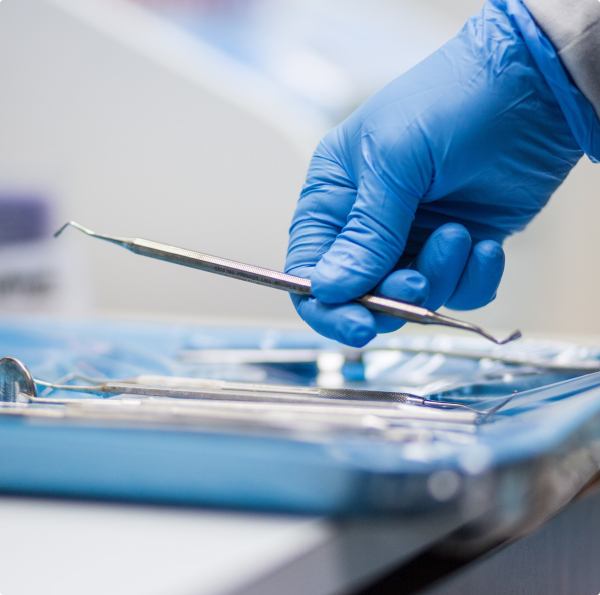 Some dental emergencies come about suddenly as the result of an accident or injury, while others develop gradually from poor oral health habits. No matter what kind of dental emergency you're facing, you can trust Mitchell Smile Design to alleviate your pain and protect your smile when you need it most. First, give our dental office a call. From there, here's what you can expect:
Schedule your emergency appointment We do everything we can to see emergency patients the same day that they call, and we'll also provide first-aid instructions over the phone for handling your situation until you can reach us.
Perform an emergency exam As soon as you reach our dental office, your Oklahoma City emergency dentist Dr. Mitchell will see you for an emergency exam. He'll gather all the necessary information about your emergency and work to alleviate your immediate pain.
Review the findings and make a treatment plan Next, Dr. Mitchell will review his findings with you and fully explain all your treatment options. Together, you'll create a plan to address the issue and get your oral health back on track.
Get the care you need right away Once a treatment plan has been established, we'll get to work preserving your teeth and repairing your smile. Before you know it, you'll be enjoying a happy, healthy, and pain-free smile once again!
The Most Common Dental Emergencies
There are many different types of dental emergencies. If you are experiencing intense pain or if your smile is in danger of permanent damage, your situation qualifies as a dental emergency. Our talented team has years of experience handling all sorts of dental emergencies, and Dr. Mitchell uses the latest dental techniques and technologies to ensure your treatment is fast, precise, and comfortable. Even if you're unsure if you need urgent dental care, we encourage you to give us a call anyways! Below, you'll find some of the most common dental emergencies we treat here at Mitchell Smile Design.

Toothaches

Chipped Tooth

Cracked Tooth

Sensitivity to
Hot & Cold

Knocked-Out
Tooth

Broken Denture

Loose Tooth

Lost Filling or Crown

Jaw Pain or Clenching

Something Stuck Between Teeth
Understanding the Cost of Dental Emergencies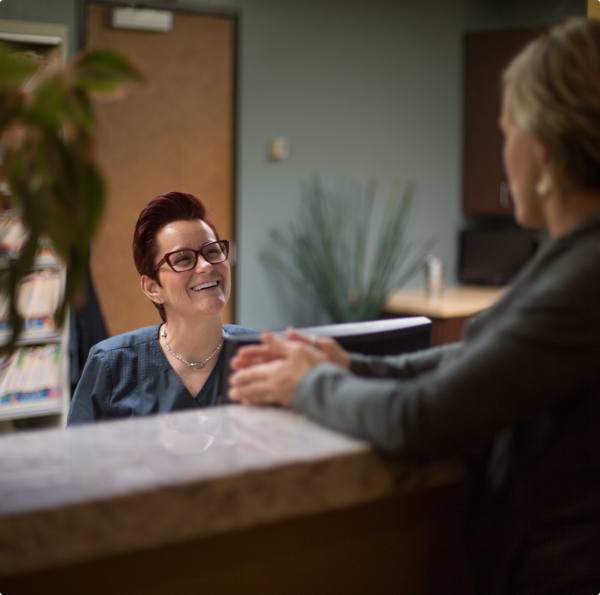 It is true that no two dental emergencies are exactly alike. In fact, there is a good chance that even if you and a friend were to come in with nagging toothaches, the underlying problem would be different, resulting in unique treatment plans, and therefore unique costs. The only way to know the cost of a dental emergency is to schedule an appointment with Dr. Mitchell. Only then will he be able to examine your mouth and determine the proper method of treatment. This will give you a better idea of how much you can expect to pay for your necessary dental care.
How to Prevent Dental Emergencies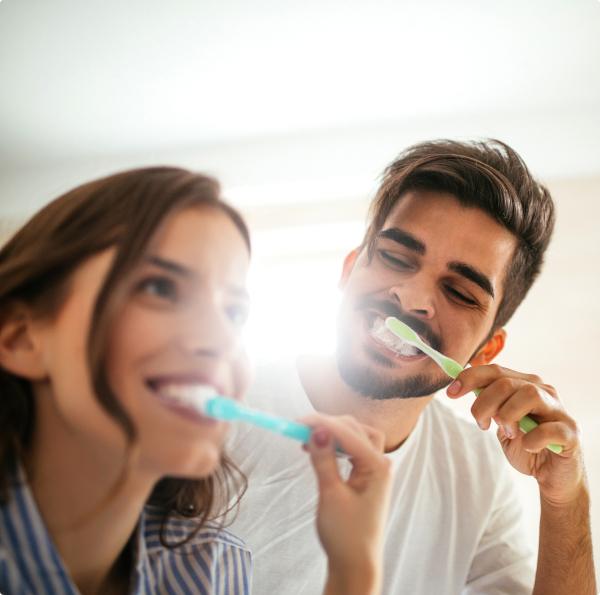 While it is reassuring to know that Dr. Mitchell and his team are ready to help you should you face a dental emergency in Oklahoma City, it's always better to avoid them in the first place. You can do this by:
Maintaining good oral hygiene by brushing your teeth twice a day for two minutes, flossing at least once a day, and rinsing with an ADA-approved mouthwash.
Wearing a mouthguard while playing sports or if you suffer from bruxism.
Avoiding hard, crunchy foods that can damage your teeth (i.e., chips, hard candy, hard fruits and vegetables)
Never using your teeth as tools to open packages or containers
Root Canal Therapy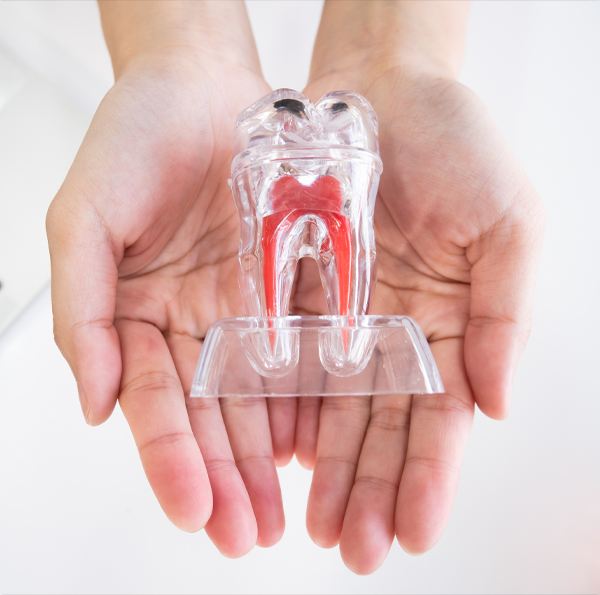 Left untreated, tooth decay can progress to attack more of a tooth's structure. If the decay reaches your tooth's pulp chamber—the inner core of a tooth that houses nerve and lymph tissue, as well as blood vessels—then infection can begin, causing a severe toothache. To eliminate the pain and infection and preserve the tooth, there is root canal therapy. For pain-free root canals in Oklahoma City, come to Mitchell Smile Design.
Learn More About Root Canal Therapy
Dental Emergency Frequently Asked Questions
No one wants to experience a dental emergency. However, with the above information in your arsenal, you can at least be prepared if you do. To ensure you know how to confidently make the best decision for your smile, we've also taken the time to answer a few of the most commonly asked questions from patients. As always, if you have a specific question on your mind, don't hesitate to reach out to our emergency dentist in Oklahoma City!
Will My Toothache Go Away on Its Own?
In short, the answer is no. In fact, if a tooth that was once causing discomfort has gone radio silent it's likely because the infection has progressed, damaging the root of the tooth. Therefore, it's best to get in touch with your dentist right away instead of crossing your fingers and hoping it'll get better on its own. If you do have a few hours or days until your appointment, then you can relieve any discomfort by using a cold compress, rinsing with warm saltwater, elevating your head while you rest, and taking OTC pain medication. However, these are merely short-term solutions, and they should only be used if you've already got a visit to your dentist's office on the calendar.
My Chipped Tooth Doesn't Hurt. Do I Still Need to Visit?
Depending on the extent of the damage, a chipped tooth might not hurt. With that being said, that doesn't mean it isn't considered a dental emergency in Oklahoma City. Since the tooth can break further, exposing the inner layers, it's important to schedule an appointment within a day or two of the incident.
Are Knocked-Out Baby Teeth a Dental Emergency?
Knocked-out adult teeth are certainly cause for concern, but what about baby ones? Basically, since baby teeth act as space maintainers for the permanent ones, they are considered a dental emergency. If the child has any potentially life-threatening symptoms, like damage to their jaw or excessive bleeding, then they should be taken to the emergency room. Once they get the medical attention they need, they can visit our team for additional treatment.
Should Knocked-Out Teeth Be Placed in Water?
If you knock out a tooth, the top priority is to visit your dentist within 60 minutes. This will give them the highest chances of being able to successfully reinsert your tooth. Another crucial component of the process is preventing damage to the root surface cells of the tooth, which is why it's recommended that you place it back in the socket (if it goes in smoothly) or a glass of milk. Essentially, while you can gently rinse the tooth with water to remove debris, like mud, it shouldn't be placed in water.
What Is Causing My Jaw Pain?
Jaw pain could be the result of a number of things. However, it's most often due to persistent teeth grinding and clenching. Since this habit is often nocturnal, many patients go months or years without treatment, leading to unpleasant consequences like headaches and ear pain. Fortunately, TMJ disorder (TMD) and related symptoms can be alleviated with the help of your dentist.