Smile Makeovers – Oklahoma City, OK
Your Dream Smile Is Closer Than You Think!
How do you feel about the look of your smile? Do you believe your smile turns heads and lights up a room, or do you feel uncomfortable with the aesthetics of your teeth, hiding your smile when others are around? Thousands of Americans nationwide are unsatisfied with the look of their smiles, finding them unappealing and dull. There are teeth whitening kits available at local stores, but the results provided are less than stellar, leaving countless people wondering how they can possibly achieve the beautiful smile of their dreams. Mitchell Smile Design, provides smile makeovers for those Oklahoma City, OK dental patients who are seeking to correct their dental imperfections. Schedule your consultation with Dr. Brad Mitchell by calling our dental office today!
Why Choose Mitchell Smile Design for Smile Makeovers?
Multiple Options Available for Transforming Your Grin
Experienced Dentist Who Treats Patients Like Family
Flexible Dental Financing Options Offered
Beautiful Smile from an Incredible Team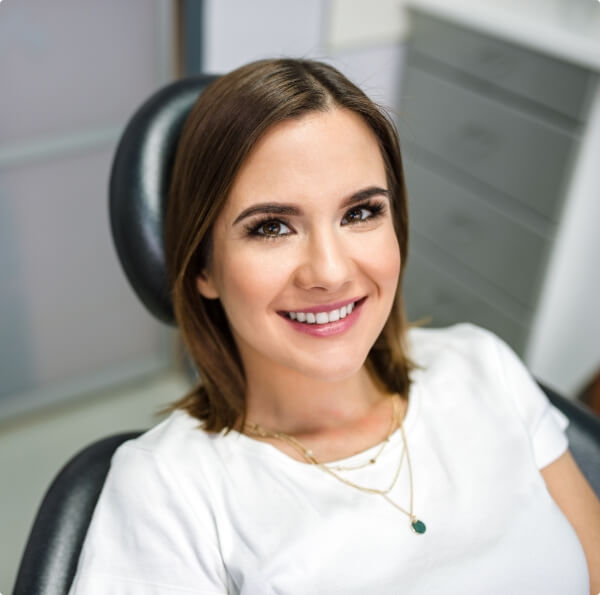 We understand that there are people who are very unhappy with their smiles. Food and beverages stain teeth, and yellowing occurs naturally, which makes having a beautiful, natural, white smile incredibly difficult to achieve, even with routine brushing habits. OKC cosmetic dentist, Dr. Bradley Mitchell, an Oklahoma native with years of dental experience, and his team of incredible dental experts want to make sure that every patient that walks through our dental office doors receive the treatment they deserve. We want to listen to everyone's oral health and hygiene goals, and for those seeking an improved appearance, we want to provide comprehensive procedures to create the look they desire. We are not satisfied until we see every patient leave our building with bright, vibrant, happy smiles stretched across their faces.
Improving Smiles through Cosmetic Dental Care Solutions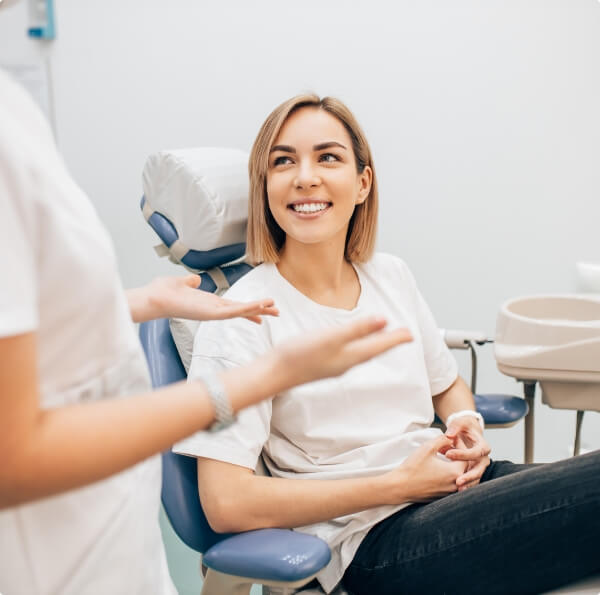 Our smile makeovers are personalized and customized to accommodate the needs of each patient. No one shares the same set of teeth, which is why we want to make sure each individual treatment is the perfect fit for the patient. Whether you simply want whiter teeth, or if you want a straighter smile, we can provide several cosmetic dentistry treatments to give your smile the makeover you want, including:
Teeth Whitening – We can provide both in-office and take-home teeth whitening treatments. For in-office appointments, we will apply a special solution to the teeth, and within an hour, your teeth will be brighter and whiter. Take-home kits come with customized dental trays, which will be inserted into the mouth for a specific amount of time.
Veneers – These thin porcelain coverings can correct misalignment issues, discoloration, cracks, chips, and odd spacing. We will customize the veneers after planning the treatment and bond them to your teeth, giving you a celebrity-like smile.
Invisalign – Traditional braces are generally avoided by adults, which is why we provide this alternative. Invisalign allows individuals to straighten their teeth into perfect alignment with sets of clear, removable aligners. The treatment blends in with your natural look while correcting the position of your teeth.