Cosmetic Dentist – Oklahoma City, OK
Get the Beautiful Smile You Deserve
Are you happy with how your smile looks? Many dental patients aren't. That's why, every year, dentistry patients of all different backgrounds in our community turn to the trusted cosmetic dentist in Oklahoma City, OK, Dr. Brad Mitchell, for help. Dr. Mitchell is committed to giving you a smile you can be proud to display. Through personalized cosmetic dental services Dr. Mitchell offers, you can look forward to having a more dazzling and confident smile.
Why Choose Mitchell Smile Design for Cosmetic Dentistry?
Experienced Dentist Who Treats Patients Like Family
Completely Customized Smile Makeovers
In-Office & Take-Home Teeth Whitening Options
Teeth Whitening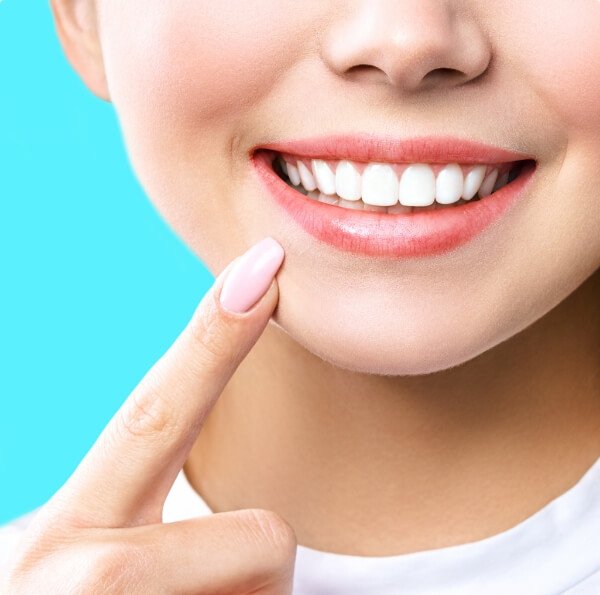 We offer teeth whitening to boost the brilliance of any smile. Whether your teeth are aged, stained, or dull, we can give you a brilliantly white smile that lasts.
Learn More About Teeth Whitening
Veneers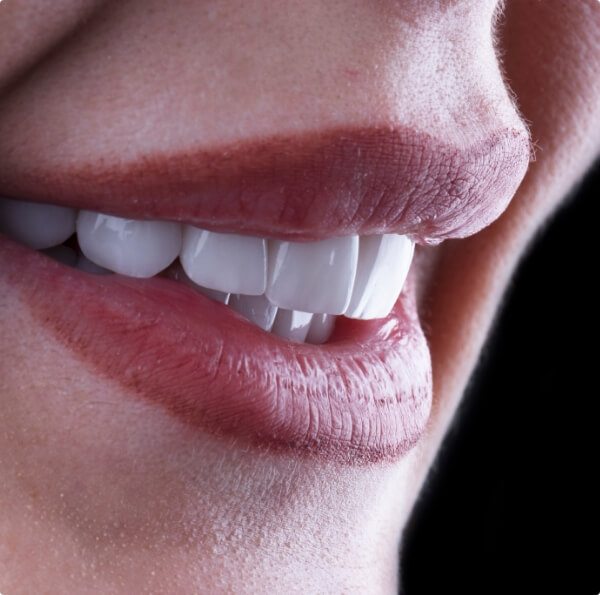 If you have chipped, cracked, broken, oddly shaped, or crooked teeth as well as any other dental irregularity you would like to change, veneers can make a big difference. A veneer is a thin sheath of porcelain that is custom-made to fit your teeth and give you the picture-perfect smile you've always wanted.
Invisalign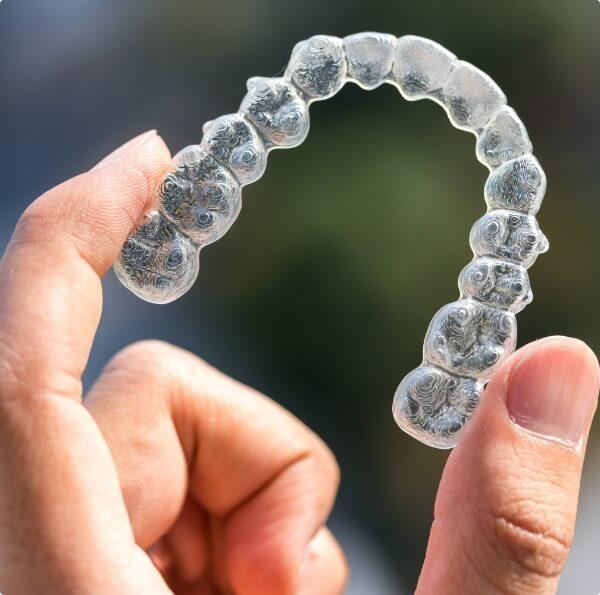 Whether you're a teen who just can't stand the thought of braces or an adult who never had them but wishes they had, Invisalign is the fast, gentle way to straighten your teeth without the metal mouth you dread. Custom alignment trays are placed over your teeth. They gently shift your teeth according to a predetermined straightening plan. Replace the trays every two weeks for about a year, and you'll have a beautiful smile to wow the world.
Learn More About Invisalign Clear Aligners
Tips for Choosing a Cosmetic Dentist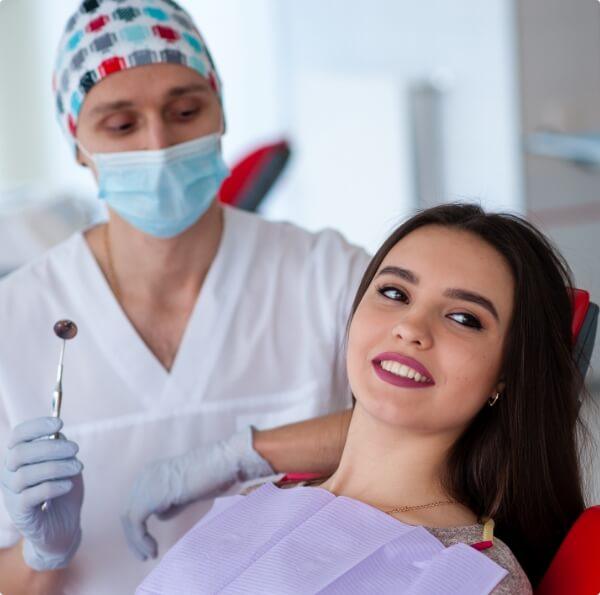 Lots of dentist provide cosmetic services, but it can be tricky to find one whom you can truly trust to give you the results you want and the service you deserve. However, you can find that ideal dentist if you know what you are looking for, do thorough research, and ask the right questions. Dr. Mitchell and our team believe that we check all the boxes when it comes to providing high-quality cosmetic dentistry.
Learn More About Choosing a Cosmetic Dentist
Smile Makeovers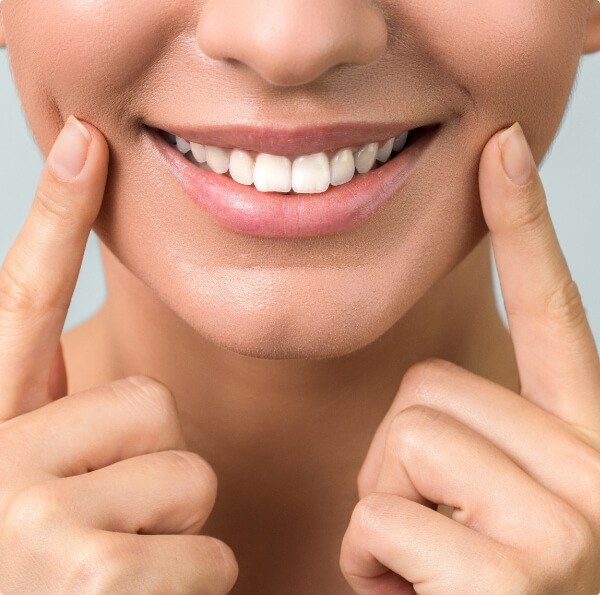 If you think you may need multiple cosmetic dentistry procedures to straighten out your smile, Dr. Mitchell offers smile makeovers. These can consist of any number of cosmetic treatments to repair, restore, and beautify your smile. You will work with the doctor one-on-one to choose the treatment, budget and timeline that work for you.
Any cosmetic dental treatment will begin with a comprehensive oral exam and consultation. Dr. Mitchell wants to know exactly what results you're hoping to achieve. Do you want a whiter smile? Do you want to improve the appearance of cracked, chipped, or misaligned teeth? Do you have a combination of things you want to achieve? Depending on the results of your exam, we can help you identify which treatment plan is most right for you. For some patients, the best option is a smile makeover that combines multiple services in one plan. Others can get the effect they want from a professional whitening treatment.
At the end of the day, cosmetic dentistry, like other cosmetic surgery options, is all about making you feel good about yourself. A confident smile can change the way people think of you. Recent research has shown that people with whiter, straighter smiles tend to get hired for more jobs, get promoted more often, and make more money than people who are missing or have severely misaligned teeth. Make a great first impression with a beautiful smile.
Learn More About Smile Makeovers
Cosmetic Dentistry Frequently Asked Questions
Are you ready to finally get the beautiful smile you deserve? With so many treatments and services to choose from, it's natural to have a few questions! For your convenience, we've gathered a few common questions about cosmetic dentistry to help you feel more informed. If you don't see the answers that you're looking for below, don't hesitate to give us a call and we'll be more than happy to help!
Can Anyone Get Cosmetic Dentistry?
If you're not happy with your smile, there's a good chance that cosmetic dentistry is right for you. However, you may need to complete a few preliminary treatments before improving your pearly whites. During your initial consultation, your OKC cosmetic dentist Dr. Mitchell will closely inspect your mouth for signs of tooth decay, gum disease, teeth grinding, or other issues. Oral health problems like these can make some cosmetic services uncomfortable or even influence their success. Once we've made sure your smile is healthy, we can move on to enhancing its appearance.
Is Teeth Whitening Right for Me?
Professional teeth whitening treatments are one of the most popular cosmetic services available, and it's easy to see why. This quick, comfortable treatment is a cost-effective way to dramatically brighten your teeth. However, while most people can benefit from teeth whitening, it's not the best choice for everyone. For example, discoloration that comes from damage to the inside of a tooth, overexposure to fluoride in childhood, or certain antibiotics typically can't be lifted by any type of whitening treatment. Instead, we may recommend concealing the discoloration with veneers to get the dazzling smile you deserve.
Am I Too Old for Invisalign?
Do you want straighter teeth, but hate the idea of having a mouth full of uncomfortable, embarrassing metal wires and brackets? If so, you're not alone. Many adults forgo the orthodontic treatment they need because of how traditional braces would influence their appearance at work, on dates, or with friends. Thankfully, your OKC dentist Dr. Mitchell can help you get a straighter smile without sacrificing your appearance in the meantime with Invisalign. These clear, removable aligners have helped millions of teenagers and adults correct misaligned teeth and bite problems without interfering with their busy lifestyles. What's more, there's no upper age limit for Invisalign! We'll look at a variety of factors during your consultation to see if Invisalign is the most effective way for you to achieve your desired results.
Will My Dental Insurance Cover My Cosmetic Treatment?
Every dental insurance policy is different, so we'll need to review the details of your specific plan to know the answer to this question. Unfortunately, most dental insurance companies don't cover the cost of cosmetic treatments. But that doesn't mean getting the smile of your dreams isn't affordable! We offer third-party financing options through CareCredit. This method can help break down the cost of your treatment into manageable payments that easily fit into your monthly budget.