Veneers – Oklahoma City, OK
Attain a Smile You Can't Wait to Share
Are you afraid to smile because of stained, chipped, cracked, misaligned, or oddly spaced teeth? Dr. Brad Mitchell offers veneers in Oklahoma City, OK to help patients in exactly your position. As one of today's most popular cosmetic dental services, veneers give you a whiter, straighter-looking smile you'll want to share with everyone you know.
Why Choose Mitchell Smile Design for Veneers?
Comfortable, Mess-Free Digital Impression Technology
Partnered with the Best OKC-Area Dental Labs
Easily Correct Multiple Smile Flaws at Once
Carefully Crafted for a Natural Look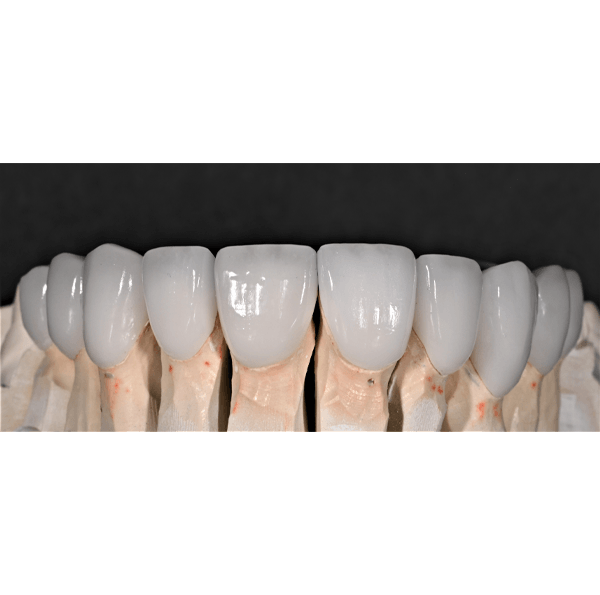 Veneers are very thin porcelain shells that are attached to the fronts of your teeth to hide imperfections. Each veneer is carefully crafted to appear natural, so that your finished results mimic the look of real enamel. In addition, each veneer is shaded and shaped to complement your overall appearance. Once your veneers are in place, your results should appear so natural that no one knows you even had work done.
The Process of Getting Veneers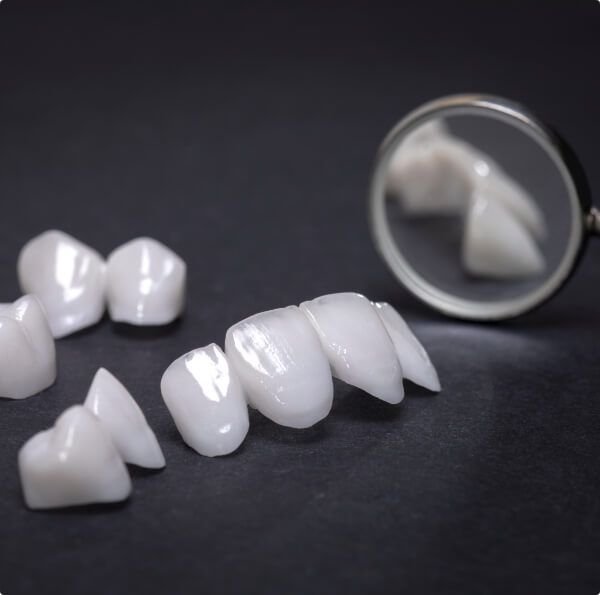 Before beginning the procedure of applying your veneers in OKC, Dr. Mitchell will meet with you to discuss your smile goals. Your input is critical, because your satisfaction depends on our understanding of what you want your smile to ultimately look like. Don't hesitate to tell Dr. Mitchell what you envision. You may even want to bring magazine clippings or photographs of people whose smiles you admire.
In addition to your expectations, Dr. Mitchell also relies on X-rays, impressions, and photographs of your teeth, mouth and face to design veneers that will be complementary to you. Each veneer must be just the right size and shape in order to look like a natural tooth. And of course, the shade of white that you and Dr. Mitchell select will complement your complexion.
Placing your new veneers requires two appointments at Mitchell Smile Design. At your first visit, Dr. Mitchell will prepare a thin layer of enamel from each tooth receiving a veneer. This is done to ensure that your veneers are flush with your other teeth. Then an impression will be made of your teeth that the skilled ceramists in our partnered dental lab will use to fabricate your veneers. We'll also use this to fit you with temporary veneers that you'll wear until your permanent set is ready.
At the second appointment, you and Dr. Mitchell will examine your veneers. Before they are cemented into place, he'll make sure each one is flawless. If any corrections are necessary, these can be made with hand instruments in our dental office. Then, a cement adhesive is applied to your teeth and your veneers are set and the seal is quickly cured with a special light.
Caring for Your Veneers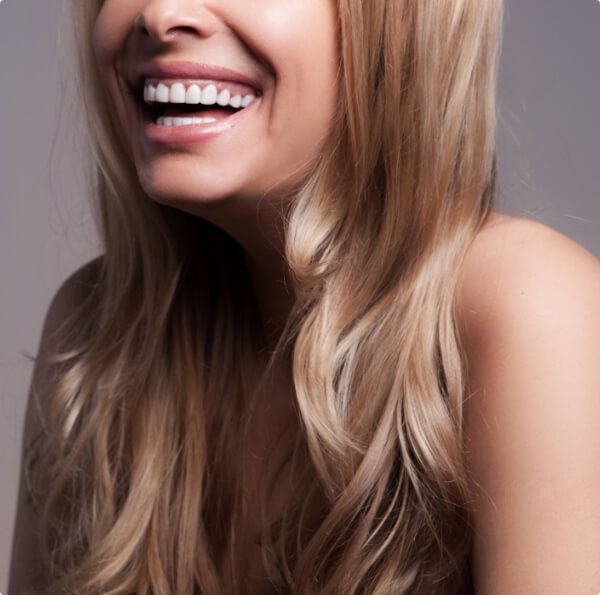 When your veneers procedure is complete, caring for them is easy. Simply brush and floss like you normally would, and remember to maintain regular checkups with Dr. Mitchell. With proper care, you can expect your veneers to last for years to come.
Understanding the Cost of Veneers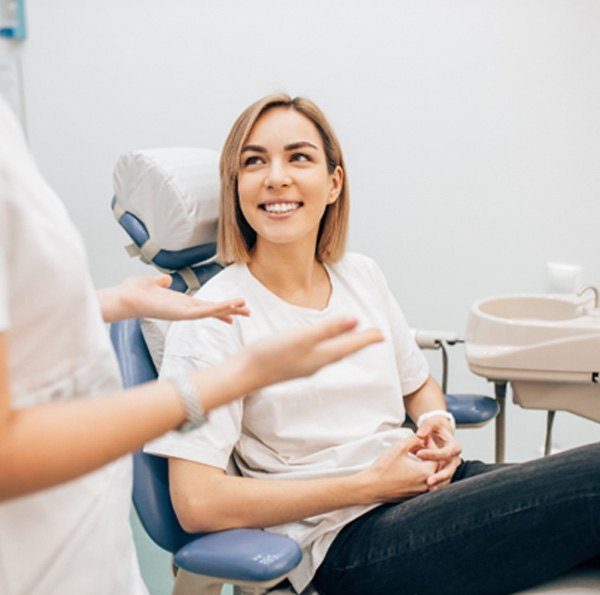 If you're interested in upgrading your smile with veneers in Oklahoma City, you may be wondering how much they cost. While there is no one-size-fits-all answer, there are certainly a few things to consider as a prospective patient. Read on to learn about the price of veneers, how they stack up to other smile-enhancing treatments, and ways to make the cost more affordable!
The Cost of Veneers Compared to Other Cosmetic Treatments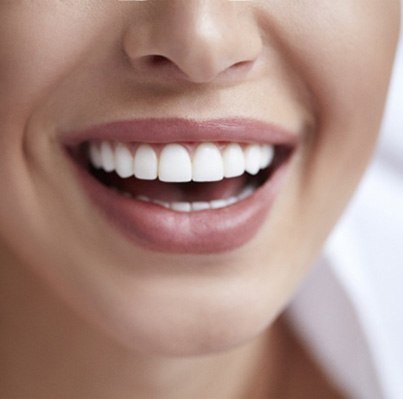 Veneers are a sought-after cosmetic dental treatment, but there are other options. Here's how the cost of veneers compares to other popular smile-enhancing services:
Braces – This tried-and-true teeth-straightening treatment can address everything from minor crowding to severely gapped teeth. Typically, the price tag is $3,000-8,000, which depends entirely on your dental needs. Unfortunately, this only addresses the position of your teeth, not the shade and shape.
Teeth Whitening – Professional teeth whitening treatments are safe, customized, and effective. On average, in-office treatments cost $500-700, and at-home kits generally run $300-400. While both in-office and take-home options can blast away stubborn stains, the position and shape of your teeth will remain the same. As a result, you will need to factor in the cost of additional cosmetic dental services if you have misaligned, chipped, or otherwise flawed teeth.
Dental Bonding – Dental bonding has a lower upfront cost ($500-800 per tooth) and can correct minor gaps between teeth, unsightly chips, pigmented discoloration, and more. It is important to remember, however, that the results typically only last for a few years. Therefore, the long-term cost is higher than you might think.
Veneers – Veneers are incredibly unique since they can address a multitude of cosmetic dental flaws, are completely customizable, and can last for decades with proper care. In short, while the upfront cost (generally $1,000-2,000 per tooth) may be higher, the tremendous benefits make them well worth it. Plus, there are ways to ensure the total amount is more affordable.
How to Make Veneers Affordable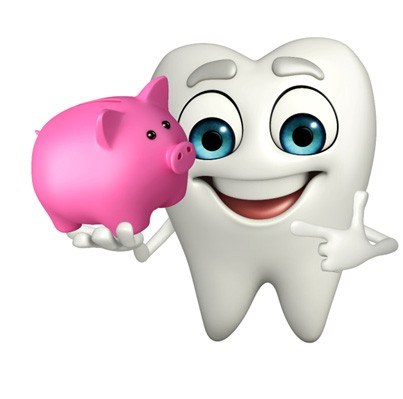 Veneers typically aren't covered by dental insurance providers. Our cosmetic dentist, Dr. Mitchell, has options to make affording them more feasible, including third-party financing and a membership plan. Contact our team for a free cosmetic consultation to learn more about this treatment and all relevant payment details.
Veneers Frequently Asked Questions
While veneers are extremely popular, we understand that it's a big decision to get any procedure that will alter the appearance of your teeth. That's why we're happy to answer any questions you have beforehand so you can proceed with peace of mind. Read over our responses to some popular ones below, but if there is anything else you'd like to know, don't hesitate to get in touch!
Will I have to change my diet after getting veneers?
You won't have to forgo your favorites in order to get veneers. The only diet advice we offer is what we basically tell all of our patients: be careful when eating really hard foods, try to avoid very sticky items, and do your best to minimize your consumption of foods and beverages with a lot of added sugar. This approach will protect the veneers (and your teeth!) from premature wear and breakage, plus it will lower your overall risk for cavities that can compromise the teeth supporting the veneers.
How long will my veneers last?
Just by brushing and flossing daily as well as coming to see us for regular checkups, you can easily expect your veneers to last for about 15-20 years. Of course, this can vary from patient to patient depending on their eating habits and oral hygiene. With routine checkups, Dr. Mitchell has the chance to spot small issues before they turn into a major problem, allowing him to make minor fixes along the way so there won't ever be a big change in your teeth's appearance.
How much will my veneers cost?
Each veneer has an individual cost, so the overall price will largely depend on how many you want or need to achieve your desired result. The quality of the dental porcelain we use is also a determining factor. We'll talk about these details at your consultation so you can make a confident decision about what is right for you. Financing and (in rare cases) dental insurance can help make the treatment more affordable.
Will dental insurance help pay for my veneers?
In most cases, veneers are NOT covered by dental insurance because they are largely a cosmetic service and considered elective. However, veneers can be used to repair cracked or broken teeth, in which case some plans may offer partial coverage. This all depends on the details of your individual policy, so we'll go over your benefits with you to see if you're entitled to any savings ahead of the procedure.