Replace Missing Teeth – Oklahoma City, OK
Enjoy a Complete, Confident Smile Again
Are you one of the over 178 million Americans who have lost at least one natural tooth? If so, you've probably noticed that your day-to-day routine and even your overall quality of life aren't quite what they used to be. Luckily, replacing missing teeth is easy when you visit Mitchell Smile Design. Dr. Brad Mitchell offers several options to replace missing teeth in Oklahoma City, OK to help you enjoy a complete, confident smile again. Contact our dental office to set up your appointment!
Why Choose Mitchell Smile Design for Tooth Replacement?
Digital Scans for Mess-Free Dental Impressions
Experienced Dentist Who Treats Patients Like Family
Partnered with the Best OKC-Area Dental Implant Specialists
Dental Bridges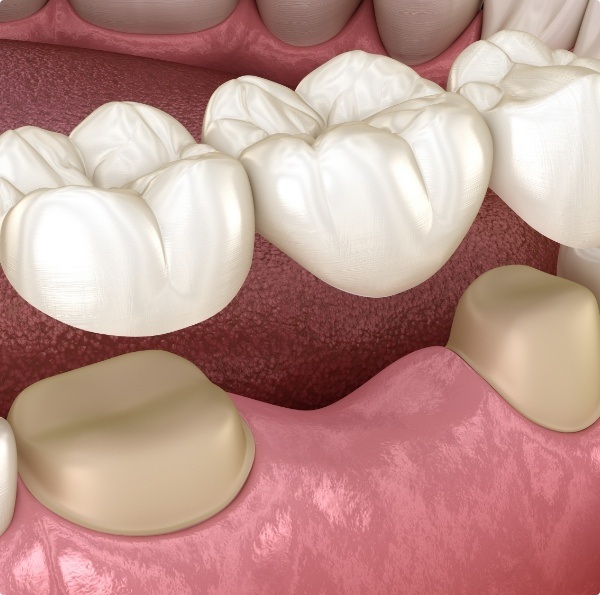 For patients who are contending with the difficulties of missing one or more teeth in a row, Dr. Mitchell can recommend a dental bridge. This solution not only fills the empty space in your mouth, but also makes chewing and speaking easier. A dental bridge consists of a certain number of prosthetic teeth that are held in place by two abutment crowns, both of which are attached to nearby healthy teeth. Your bridge will be customized to fit perfectly alongside your other teeth and with your bite as a whole.
Learn More About Dental Bridges
Dental Implants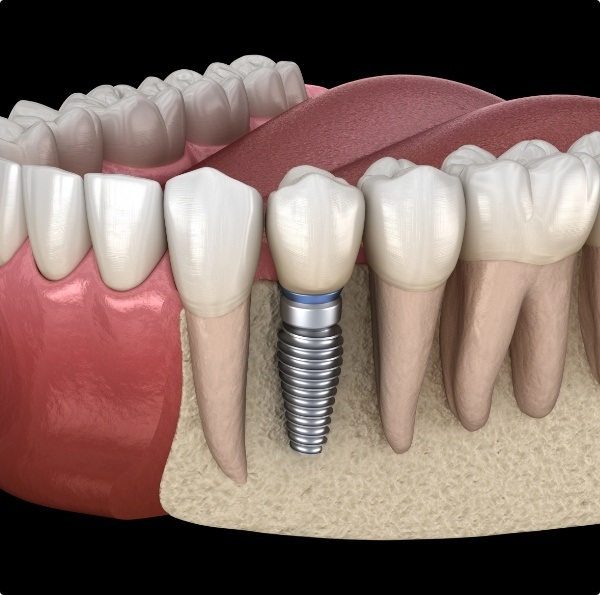 Another tooth replacement option is a dental implant. Unlike a prosthetic device that only replaces the crown of a tooth, a dental implant restores a tooth's root structure with a small titanium post that is surgically embedded in your jawbone beneath the open socket of a missing tooth. For patients who are missing several or all of their teeth, dental implants can be used to secure a bridge or even a full denture.