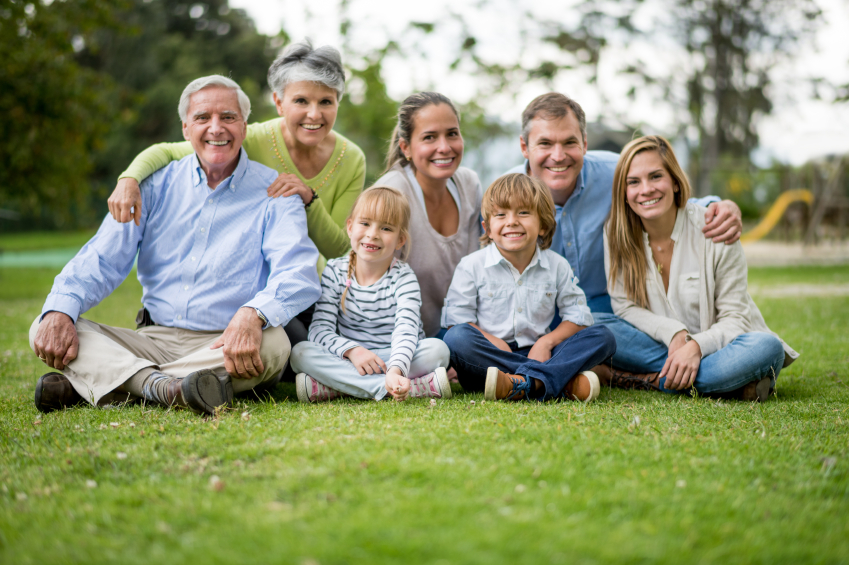 If you're looking for a family dentist in Oklahoma City, look no further than Dr. Brad Mitchell. With a focus on personalized and comprehensive care, our team understands the dental needs of both adults and children and we're happy to welcome patients of all ages to our practice. Here are some of the exceptional services you can expect to find at our practice, and more reasons why Oklahoma families love Mitchell Smile Design.
Children's Dentistry
First dental visits are so important for children, and we strive to keep our check ups fun, upbeat, and educational for your child. Dr. Mitchell likes to see children around the age of two years old for their first appointment. We give them plenty of time to acclimate and feel comfortable in the dental chair, so they'll look forward to future visits.
We also offer additional services for children such as fluoride treatments to help strengthen their teeth. Dental sealants will coat and protect small teeth from decay and cavities.
Invisalign
Patients who struggle with crooked or misaligned teeth may find that Invisalign is an ideal solution because they don't have to wear traditional metal braces. Invisalign uses clear plastic aligners to apply gentle pressure and gradually straighten your smile. They're snug fitting and virtually invisible so they don't interfere with your normal daily activities. Most Invisalign cases can be completed in 12-18 months, making them a great option for busy adults who want to straighten their teeth discreetly.
Dental Implants
At Mitchell Smile Design we're proud to offer our patients the best tooth replacement option that dentistry has to offer. Ideal for restoring one or multiple missing teeth, dental implants are a very reliable treatment, boasting a 95% success rate. This is because they restore your root with a titanium post, and your tooth with a porcelain crown.
Implants can also be used to support prosthetics such as dentures or dental bridges, which can be used to replace multiple teeth. Denture wearers are experiencing a better and more secure fit with implants that ensures that there's no movement or slippage when they talk or eat.
These are only a few of the comprehensive services you'll find when you work with the highly skilled team at Mitchell Smile Design. Whether you just need to schedule your next cleaning and check up, or you're considering changing the appearance of your smile, Dr. Mitchell offers the skill, artistry, and services that will meet your needs and achieve your goals.
Contact our office today to learn more about us and schedule your next appointment.