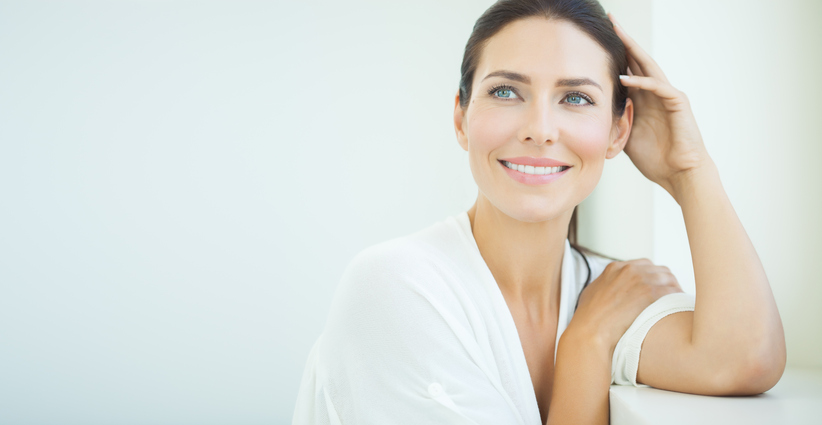 The world is changing faster than anyone could have imagined, making it easier to get just about everything. This includes a brand new smile. Treatments that used to take weeks can now be completed in only 1 to 2 visits, but still give you dramatic results. What does this mean for you? What can your dentist in Oklahoma City do to improve your smile? Today, Dr. Bradley Mitchell is going to share some of the ways he makes smiles more beautiful every day.
Teeth-Whitening
A simple fact is that everyone wants to have white teeth. However, keeping them pristine over time can be very difficult. Everyday factors such as coffee, wine, tobacco, diet, and even genetics can easily leave them looking dull and discolored.
You can now do something about it. Two quick visits to our office can send you home with a custom-made whitening kit. Our kits are made just for you and use much higher quality products than the ones you can pick up from the store. You simply use the kit as directed for 2 weeks to get the full result. It can give you a smile 6-10 shades whiter in the comfort of your own home.
However, for the person who wants to get these results in much less time, you can also get a complete whitening treatment in our office. It only takes 1 hour, giving you a brighter smile you can instantly start showing off.
Porcelain Veneers
Do you have broken, discolored, or misaligned teeth? How about large, obvious gaps? You may have all of them, and separate procedures to fix each problem would be expensive, time-consuming, and wouldn't even guarantee the results you were looking for.
A much simpler and effective option is to just get porcelain veneers. They are able to fix and mask all of these cosmetic issues with just one procedure. They are custom-designed ceramic coverings that are fitted to the front of your teeth, and you can get them in as little as two visits. They are their own complete smile makeover, and can give you any kind of result you desire.
Invisalign
Want to straighten your teeth without the look and discomfort of metal braces? Invisalign can give you the best of everything when it comes to appearance, effectiveness, and comfort. It uses clear plastic aligner trays to gently and gradually straighten your teeth over time. Only you will notice that you are wearing the aligners because they are nearly invisible while on your teeth. They are also easily removable, allowing you to eat and clean your teeth like normal. You get all of the benefits of braces without any of the drawbacks.
Any Questions?
Most of these treatments can be completed in one or two easy visits, making them fit into even the busiest schedule. You don't have to wait to get the smile of your dreams and become the best version of yourself in 2017. Make an appointment with your cosmetic dentist in Oklahoma City to get started today.
Excited about your new smile but still have questions? No problem! Just call us today, and we'll be happy to give you all the answers you need.