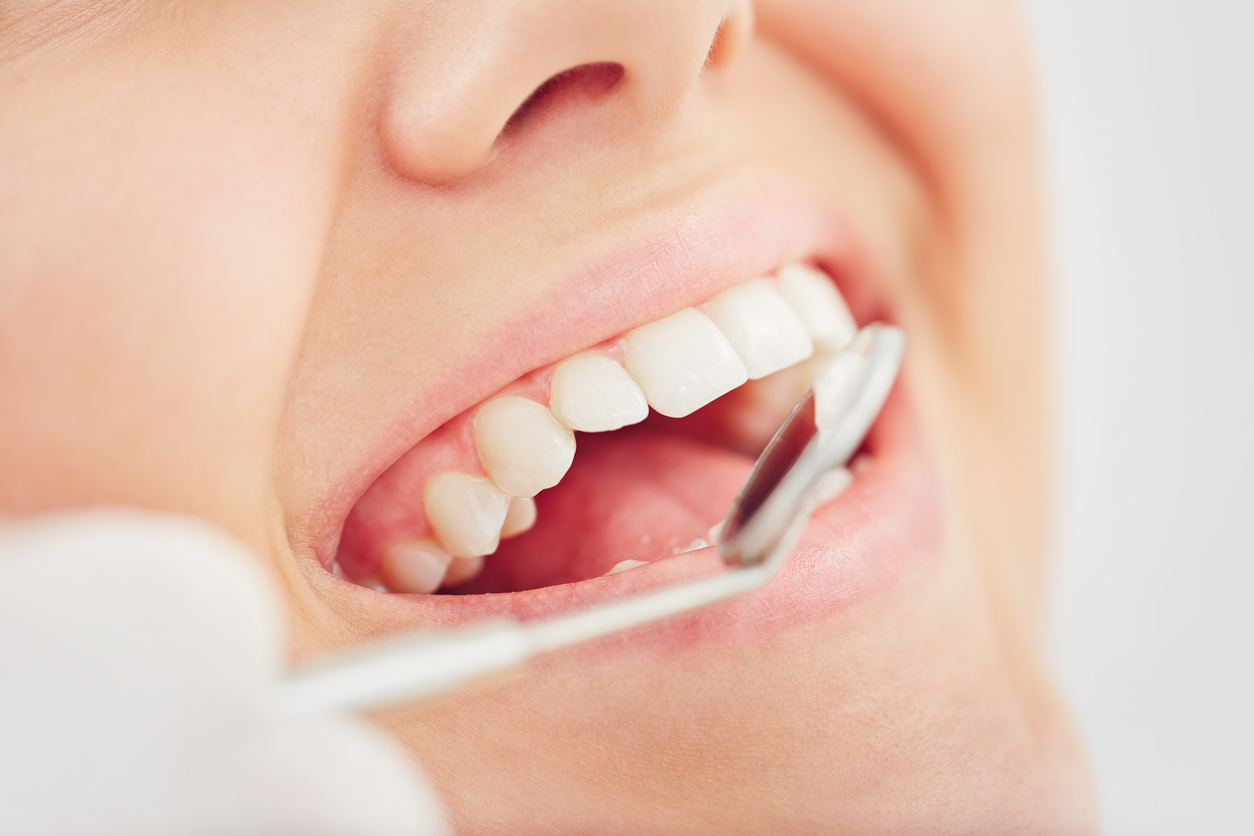 You and your family moved to OKC since you received an exciting promotion at work. Everyone is loving the area so far and you're making your new place home, but there's one question you can't quite find the answer to. With so many options, how can you find the right dentist in OKC for you? What should you even be looking for in a dental professional? You know you want someone who's a respected professional, with a great chairside manner, and who offers comprehensive services for your entire family. And, you want the practice to have convenient hours. But is there anything else you're missing? Mitchell Smile Design shows you how to find a new dentist and that their office has everything you're looking for and more.
What Should I Look For When Choosing A Dentist?
Dr. Bradley Mitchell recommends looking at a few key criteria when selecting a new dentist. Consider the following:
Professional Qualifications – When researching a new dentist, check the credentials. On their website, you can usually view details on where they went to school, what specialties they have, and what professional associations they are affiliated with. Always look for someone who's a member of the American Dental Association (ADA) like Dr. Mitchell is.
Services Available – It seems obvious, but review the services your dentist offers. No one wants to be referred out after developing a relationship with a dentist you trust, so make sure the practice you're thinking about can do everything you need them to. Be sure to find out if they offer children's or family services, so your kids won't have to go to a different dentist's office. At Mitchell Smile Design, we can provide everything you need – from cleanings to Invisalign to dental implants, we can treat your entire family. And, we're always available if an emergency occurs.
Logistics – Our team also recommends looking at the practical side of the dental office you're considering. Location, office hours, and the types of insurance the practice accepts are all crucial to a positive experience. …right off of the John Kilpatrick turnpike and Hefner Parkway. Our office is located next to Mercy Hospital in the Mercy Tower.  We offer early and lunchtime appointments and also proudly accept Delta Dental Insurance.
Reviews – Maybe all of the advantages we offer haven't convinced you that we're the practice for you. Dr. Mitchell always tells his patients to read online reviews to see what people just like you have experienced when seeing the dentist. If you search for him, specifically, you'll find that he's got 5/5 stars on Google, Yelp, and HealthGrades.
Now that you know how to find your new dentist in OKC and why Mitchel Smile Design is the practice that has everything you're looking for, schedule your appointment today and keep your smile healthy and happy!