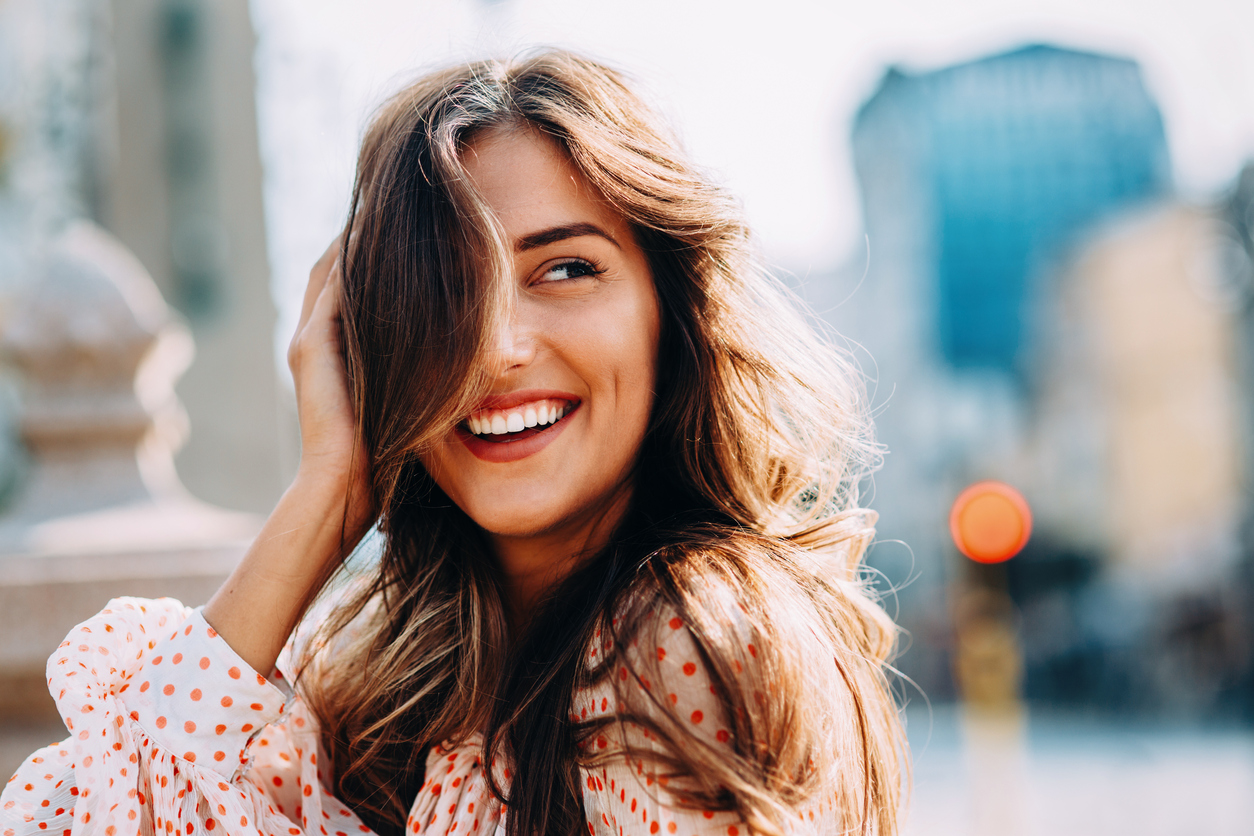 When you sat next to your competition in the hall for your important interview, the only thing that you could focus on was the alternative's smile. When they got up and shook your potential boss's hand, their smile radiated and invited them to get to know him better. In comparison, you can't even laugh around friends and family without covering your mouth out of embarrassment of your teeth. How could you muscle through a full interview? If fixing your smile has been heavy on your mind lately, your dentist in OKC has the cosmetic services you need to boost your confidence and oral health.
Our Approach to Cosmetic Dentistry
You shouldn't just visit any dentist for cosmetic dental services. When you're looking for a dentist that can make the improvements you've been desiring, you need to find a dentist that has a strong philosophy on improving lives through cosmetic services. That's why Mitchell Smile Design believes in measuring both the micro (aspects of individual teeth) and macro-aesthetic (aspects of teeth as a whole) components of your smile before deciding on the best cosmetic services for you. It's truly how we customize your smile design.
Teeth Whitening
Discoloring teeth is natural. Age, genetics, poor oral hygiene, and even the foods and drinks you enjoy can change the color of your teeth. Despite how your teeth have become discolored, Dr. Mitchell has two whitening solutions that can help you achieve your whitest smile: professional in-office teeth whitening and professional at-home teeth whitening.
Porcelain Veneers
Our dental office offers a dental procedure that covers chips, cracks, gaps, and stains on your teeth: porcelain veneers. You shouldn't have to stress of receiving numerous dental procedures and treatments to get the smile you've been longing for. This dental treatment consists of thin shells of high-quality dental material that perfectly fit over your natural teeth, fixing even the most embarrassing flaws.
Invisalign
Invisalign clear braces use a series of practically invisible, removable aligners to gradually shift your teeth to their designated places. Your aligning system will be custom made just for you. You wear each set of aligners for about two weeks, removing them only to eat, drink, brush, and floss as directed by your dentist. As each aligner is placed as you move along in the series, your teeth will move gradually until they have straightened to their final positions.
Smile Makeovers
We describe smile makeovers as combinations of cosmetic and restorative services. This comprehensive dental plan is custom designed to enhance your smile's health and appearance by using both aesthetic treatments and techniques.
The specific treatments that your cosmetic dentist in OKC may recommend always depend on your individual needs and goals. Patients who only wish to have cosmetic flaws fixed may be perfect for porcelain veneers, while another patient that's missing several teeth may need a combination of dental implants, porcelain veneers, and dental crowns. A smile makeover may include several kinds of dentistry with various treatments and procedures, including:
Dental crowns to protect and strengthen your unstable teeth.
Dental Implants to replace missing teeth.
Teeth whitening to achieve brighter, more attractive teeth.
Cosmetic bonding to repair imperfect teeth with a liquid composite resin.
Contact Mitchell Smile Design
Studies have shown that you have higher chances of landing that job, scoring that second date, and experience more success overall. If you're wondering how to get started with your cosmetic dental journey, it's as easy as scheduling your consultation with Dr. Mitchell. During your consultation, we can discuss your goals and how we can help you reach them. Contact us today!