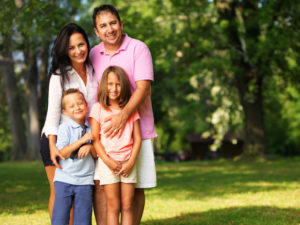 Too many adults think of visiting the dentist as something they should do, but don't really make the time for — kind of like that daily half hour of cardio or reading a new book every month. Who has the time?
Unfortunately, not getting your teeth evaluated and monitored regularly really is a big deal. People who do not undergo regular dental care are setting themselves up for a whole host of issues with oral and overall health, not the least of which is oral cancer.
Most dentists recommend regular checkups and cleanings to be performed at least every six months.
Monitoring Gum Health
Your periodontal (gum) tissue is a significant indicator of your systemic well-being. Red, inflamed gums indicate gum disease and an increased risk of a number of health conditions, including…
Heart disease

Tooth loss

Respiratory issues

Certain types of cancer

Uncontrolled diabetes

And others
Gum disease is a chronic inflammatory condition that affects almost half of adults living in the US. By keeping track of the depth of periodontal pockets, or spaces where infection-causing bacteria lives between the teeth and gums, your dentist can help you avoid the significant effects of this condition. When caught in the early stages, gum disease can be reversed with improved dental hygiene and a couple of extra visits to the dentist. More moderate levels require scaling and root planing, also known as a deep cleaning.
Conservative Treatment Plans
During a biannual examination, your dentist will look out for the evidence of cavities, malfunctioning dental work, and other indications that you need restorative care. Detecting these issues early helps to ensure that the problem can be solved in the most conservative fashion possible. By neglecting your routine dental appointments, you are putting yourself at-risk of a bad surprise, like waking up with an aching tooth at 2 am — perhaps one that ultimately cannot be rescued.
Early Detection Is Crucial
Your dentist will also be on the lookout for the warning signs of something you may not think about too much — oral cancer. By detecting irregularities like lesions that do not heal, asymmetries, rough patches in the soft oral tissues, and other warning signs, your dentist can provide a diagnosis to help you get the care you need ASAP. Early detection of oral cancer is closely linked to more successful treatment outcomes.
Visit Your Dentist This Month!
Patients of all ages should visit their dentist at least every six months for routine care. People who are at a higher risk of cavities or gum disease may be advised to come in more often. With that in mind, when was YOUR last visit to the dentist? Don't skip out on these regular appointments — your healthy, lasting smile depends on them!
About the Author
Dr. Bradley Mitchell is passionate about dentistry and believes a good dentist can truly change lives. To learn more about his comprehensive services or to schedule an appointment for superior family dentistry, you are invited to contact Dr. Mitchell's office at 405-755-2670.