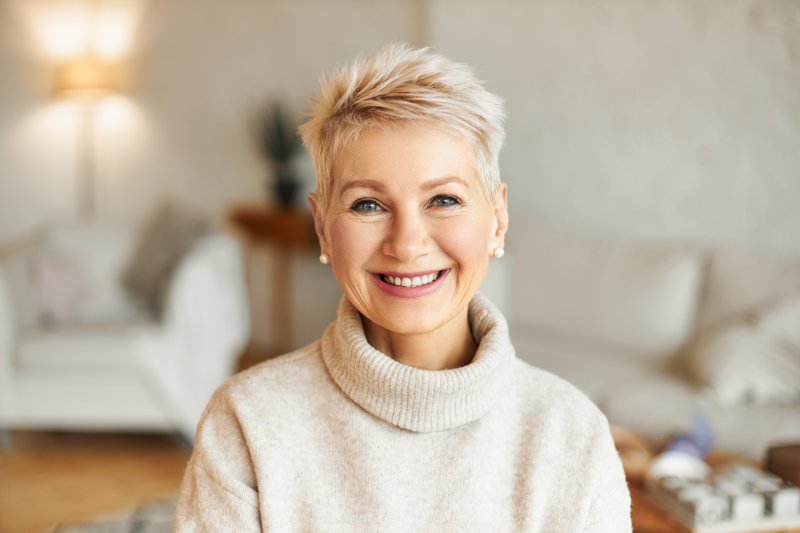 You spend so much of your time focused on caring for your family and friends that you often don't spend your energy working to improve yourself. Between buying clothes for your kids, paying for your teenager's orthodontics, budgeting for a vacation, and putting back should one of the cars break down, you forgo any attempts to focus on yourself, specifically your smile. But what if putting yourself at the front of the line just one time helped you to feel more confident when taking care of everyone and everything else? Discover why you should get a smile makeover so that you can start living your best life.
You'll Feel Better Because of Your Stronger Immune System
For years, researchers have spent time devoted to studying the link between smiling and the body's response. It is believed that when you grin, it can have a positive impact on your immune system. Even if it is not a genuine smile, it can still work to increase your white blood cells so that you have a better chance of staying healthy and avoiding infection.
By opting for a smile makeover, the improvements you make to address chips, stains, gaps, and minor misalignment will help you to embrace greater overall health. As a result, you'll be more apt to take care of your family and friends.
You'll Reduce the Stress in Your Life
Smiling helps to relieve stress. While this might seem impossible, especially if you've ever put on a fake grin while sitting in a meeting with your boss, the truth is that various studies state that showing off your pearly whites can help the brain to feel as if it is safe, thus reducing stress signals.
When you feel less anxious or overwhelmed by your circumstances, you'll feel more capable of completing certain tasks, addressing various issues, and even pursuing other opportunities. Not to mention the relief your body and brain will feel once your stress levels are no longer at an all-time high.
You'll Enjoy Greater Confidence
A smile makeover by a trusted cosmetic dentist is one of the best ways to increase your confidence. Whether you're apprehensive about going out for that promotion or meeting someone new, you can cast aside your anxieties by taking the time to improve your smile.
No longer do stains, discoloration, cracks, and crooked teeth need to keep you hiding from social situations and professional opportunities. Instead, you can undergo a streamlined form of cosmetic treatment that will enhance your appearance and give you the assurance needed to take risks personally and professionally.
Don't be afraid of what a smile makeover can do for you. With so many services available, you're guaranteed to enjoy the beautiful results you can expect to achieve.
About the Author
Dr. Brad Mitchell completed his undergraduate studies at Oklahoma State University in Stillwater before earning his dental degree from the University of Oklahoma. As a dentist in Oklahoma City who offers cosmetic dental treatments, he and his team enjoy transforming patients' appearances with smile makeovers. Customizable for each individual, this unique service can change the way people feel, look, and embrace life. Contact us at (405) 755-2670 to find out how we can help.